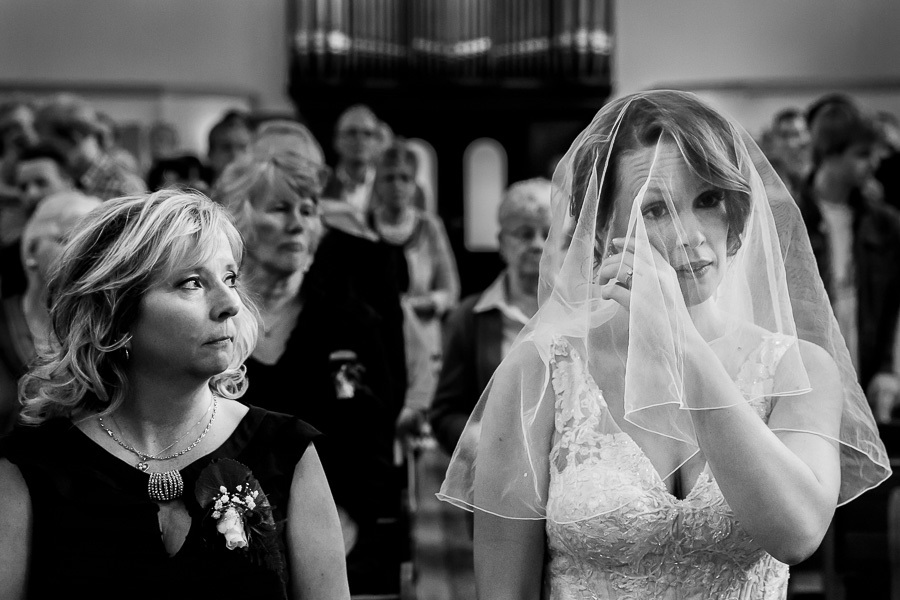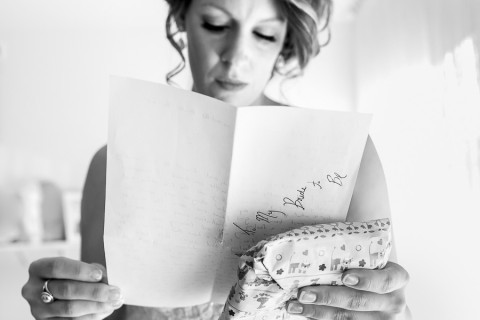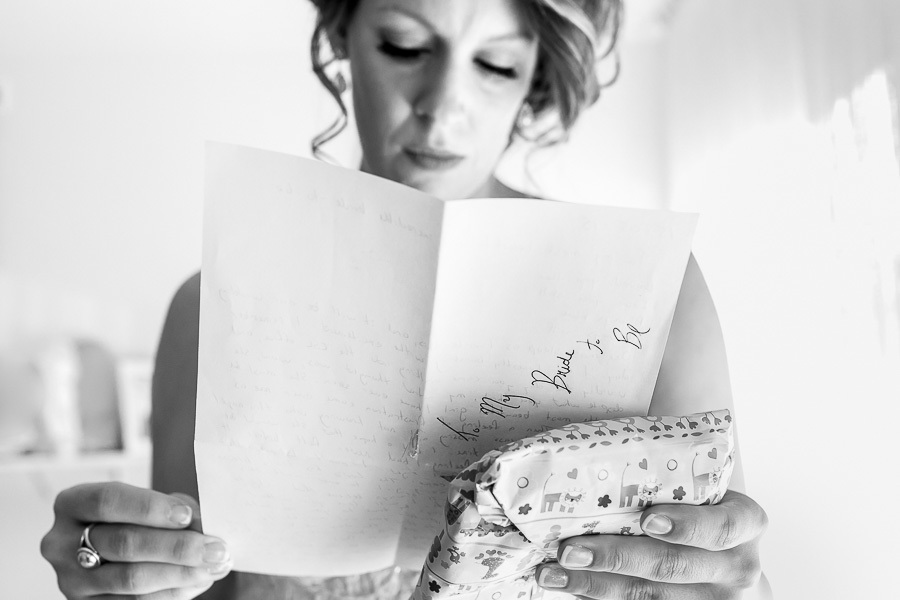 (For English: scroll down)
Een Canadese bruiloft in Nederland. Hoe gaaf is dat! En dan ook nog met twee prinsessen, een prins, volwassen bruidsmeisjes, een tour door Rotterdam en natuurlijk Hollandse molens.
Katie heeft een gedeelte van haar leven met haar Nederlandse familie in Nederland gewoond, maar woont al langer in Canada. En daar ontmoette ze haar prins: James. Ik kan eigenlijk niet kiezen wie daar blijer mee is: Katie of haar driejarige dochter Zoë. Wat een ontzettend leuk gezin!
Katie had haar prachtige jurk meegenomen uit Canada en die had een detail, dat ik nog ooit gezien had: zakken! En waarom ook niet? Heel handig voor lippenstift, telefoons en natuurlijk zakdoekjes.
Die hadden we (ja, "we" ;-) ) wel nodig die mooie dag.
Prinses Zoë veroverde namelijk ieder's hart, inclusief de mijne. Zo kon ze het bijna niet geloven toen ze tijdens de ceremonie van James een ring kreeg. De rest van de dag liet ze die aan iedereen zien: "Heb je mijn ring al gezien? Die heb ik van James gekregen! Omdat hij van me houdt!"
Tijdens de ceremonie zong ze ook nog een liedje; ik hoorde overal om me heen tassen opengaan voor tissues.
Ik weet dat Katie het als moeder niet altijd makkelijk heeft gehad, maar dat ze het met Zoë hartstikke goed gedaan heeft, bewees de kleine prinses de hele dag door.
Bijvoorbeeld tijdens de busrit met alle Canadezen door Rotterdam. Haar opa had even haar boeketje vastgehouden en gaf het aan Zoë terug, waarop zij reageerde met: "Dankjewel dat je zo goed voor mijn bloemen hebt gezorgd!".
Als ik mijn camera los kon krijgen van Zoë, dan ving ik de verliefde blikken tussen Katie en James op.
Zij sloten de prachtige dag af in de Strandgaper aan de Zevenhuizerplas. Na een barbecue, mooie en grappige speeches, ballonnen oplaten (waarbij ik tot aan mijn knieën de toch wel heel erg koude plas in ben gelopen!) en de eerste dansen, verliet ik mijn eerste Canadese bruiloft om moe maar voldaan weer naar Barendrecht te rijden.
Katie & James, bedankt voor jullie vertrouwen in mij, zelfs vanaf de andere kant van de oceaan! Ik heb een geweldige dag met jullie gehad en wens jullie het allerbeste.
---
A Canadian wedding in the Netherlands. How cool is that! Including two princesses, a prince, adult bridesmaids, a tour through Rotterdam and of course Dutch mills.
Katie has lived in the Netherlands part of her life with her Dutch family but she has lived in Canada longer. She met her prince James there. I can't decide who is happier with him: Katie or her three year old daughter Zoë. They make a very lovely family!
Katie brought her beautiful dress from Canada. It had a detail which I had never seen: pockets! And why not? Very helpful for lipstick, telephones and of course tissues.
We (yes, "we" ;-)) needed those that beautiful day.
Because princess Zoë stole everyone's heart, including mine. She could hardly believe it when James gave her a ring during ceremony. The rest of the day she showed it to everyone: "Have you seen my ring? James gave it to me, because he loves me!"
During ceremony she also sang a song; I heard bags opening for tissues all around me.
I know that Katie's motherhood hasn't always been easy, but she's done so well with little princess Zoë, who constantly proved so throughout the day.
For example, during the bus ride with all Canadians through Rotterdam. Her grandfather had held her bouquet and handed it back to Zoë, to which she responded: "Thank you for taking care of my flowers!".
When I could get my camera away from Zoë, I caught the glances full of love between Katie and James.
They ended their beautiful day at the Strandgaper at the Zevenhuizerplas. After a barbecue, some beautiful and funny speeches, a balloon release (for which I walked into the very very cold lake!) And the first dances, I left my first Canadian wedding to drive back to Barendrecht, tired but happy.
Katie & James, thank you so much for trusting me, even from the other side of the ocean! I had a wonderful day with you and wish you all the best!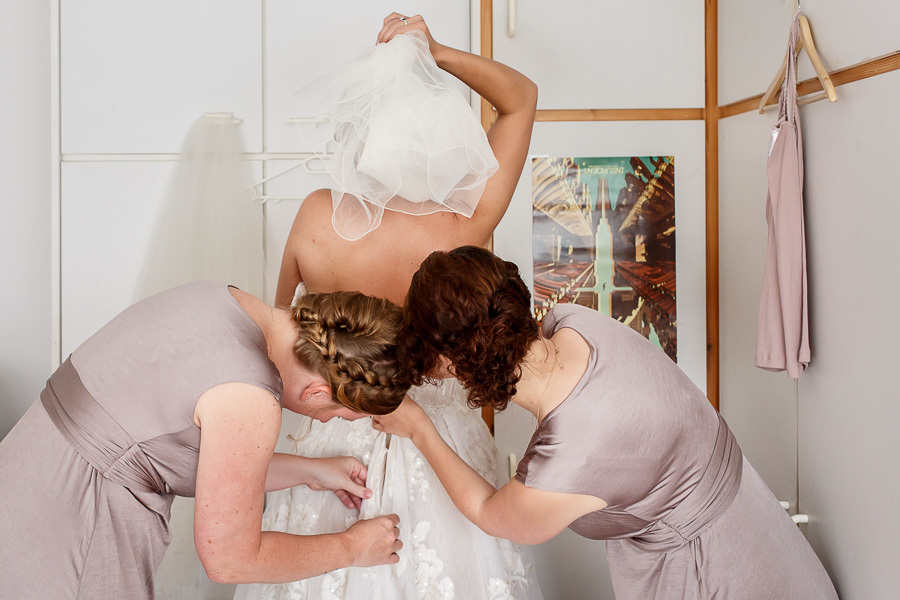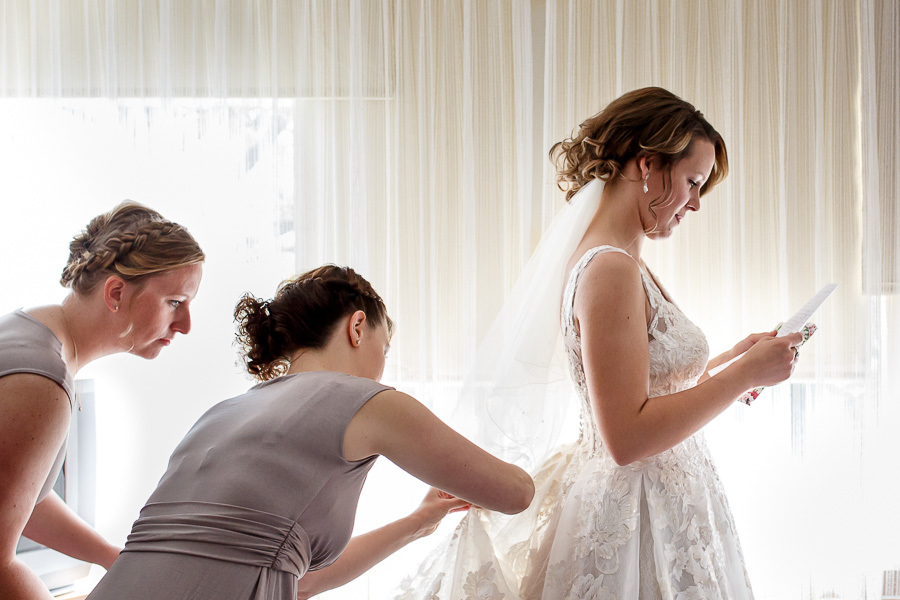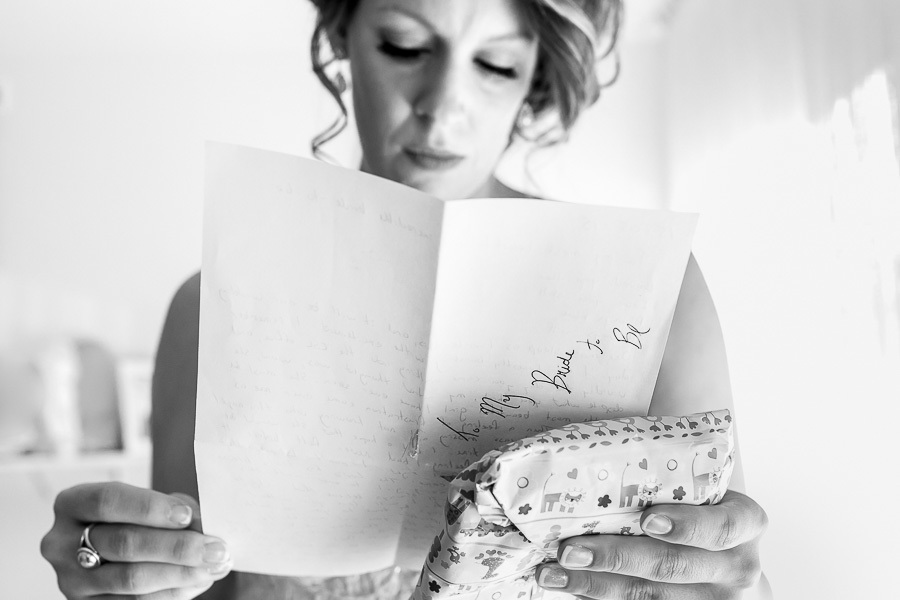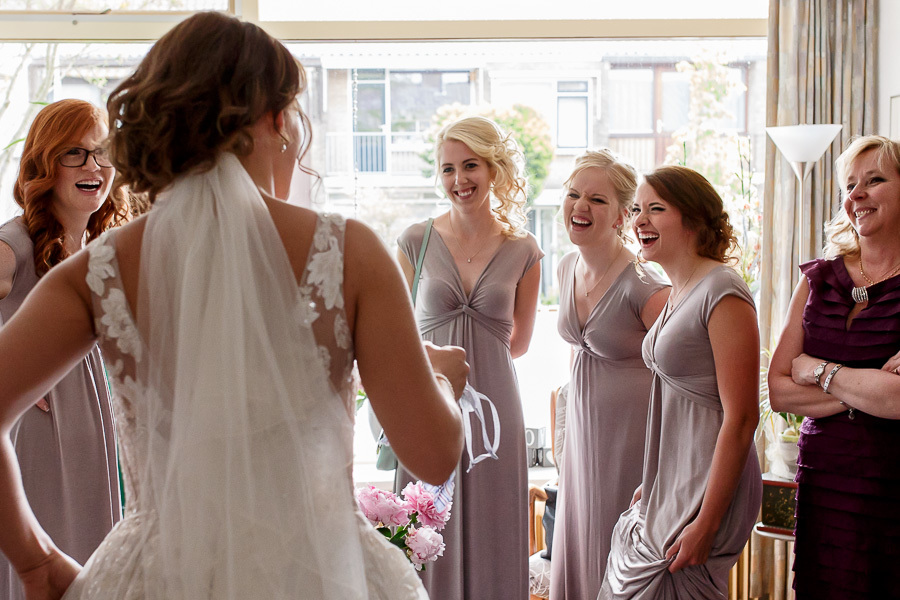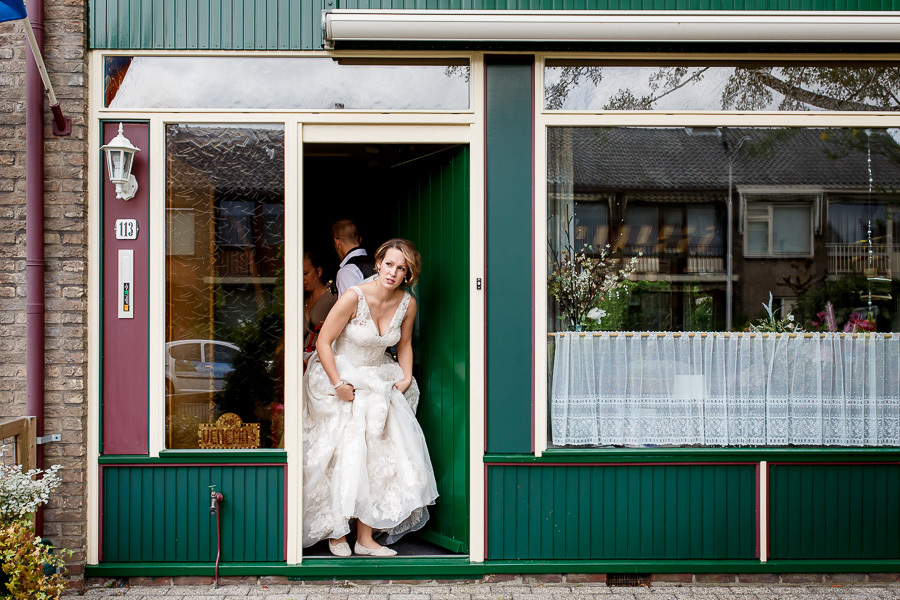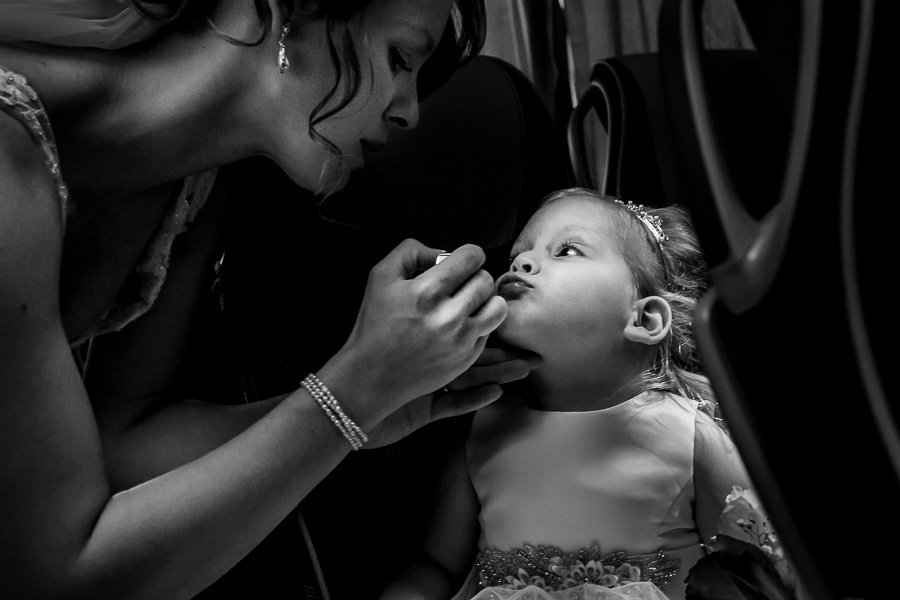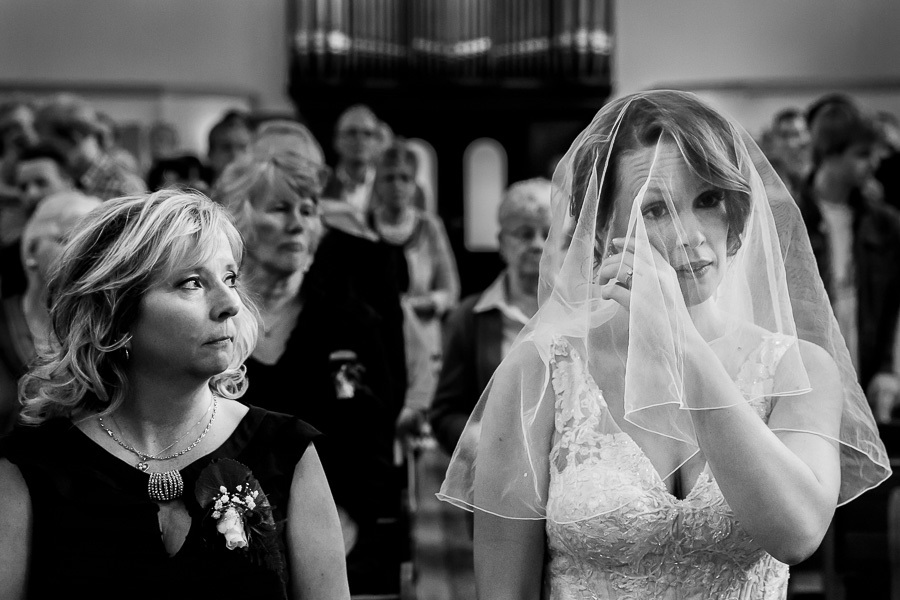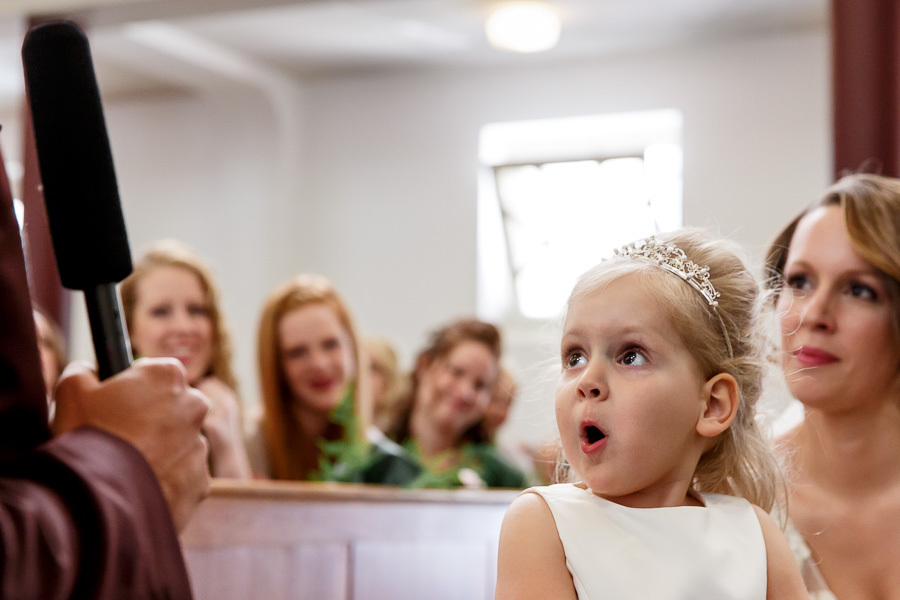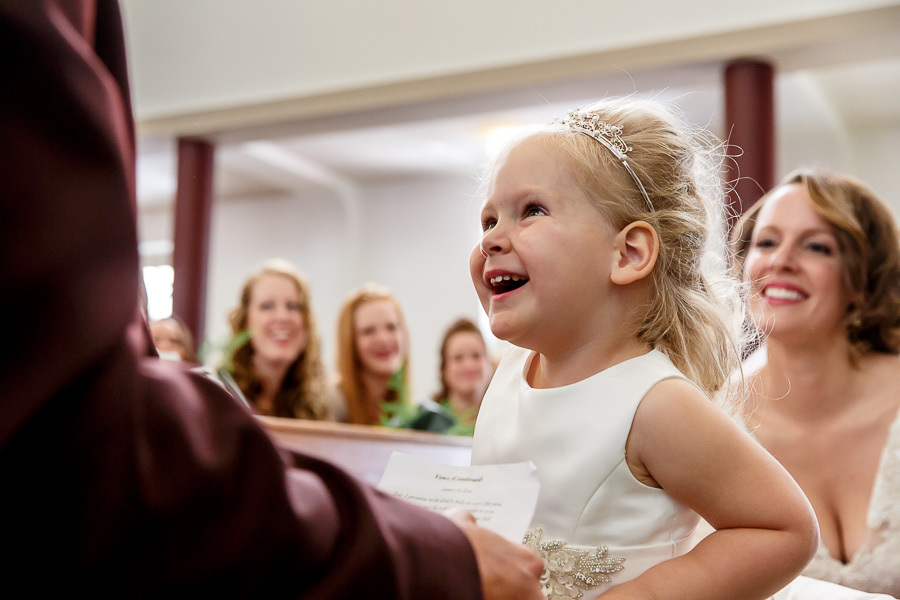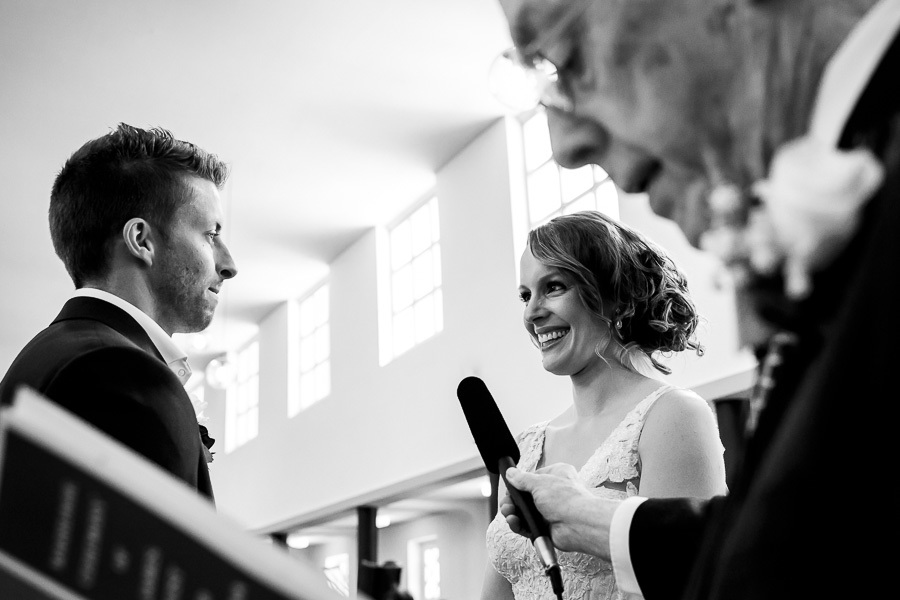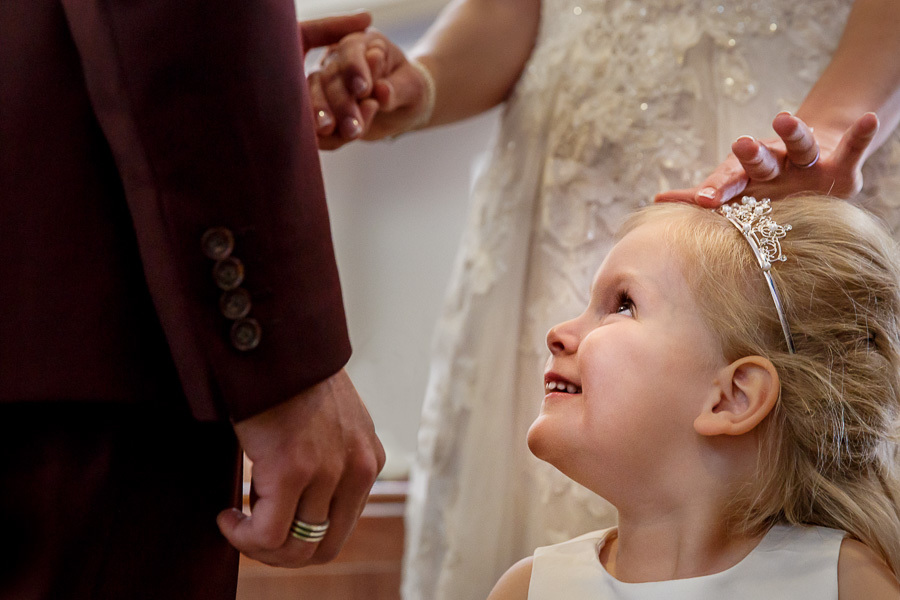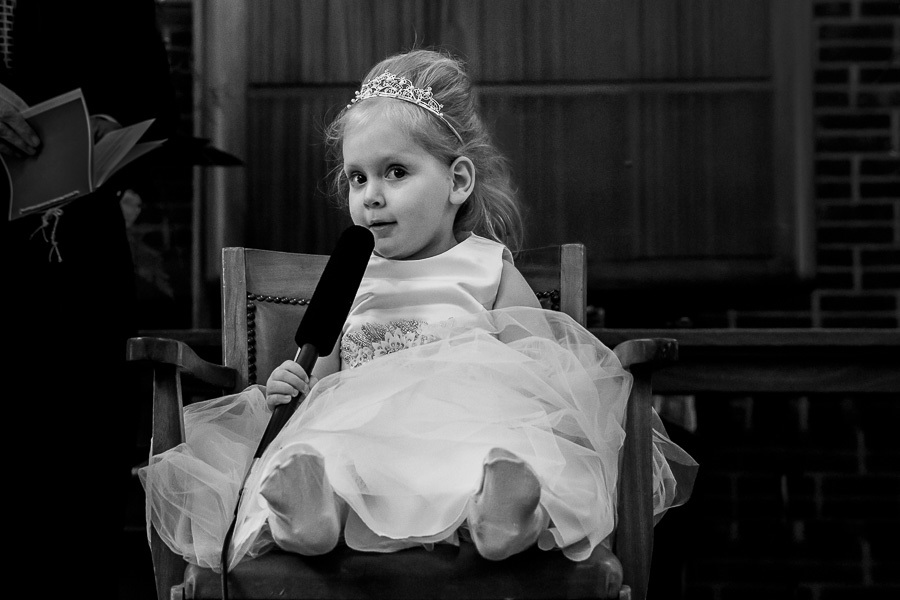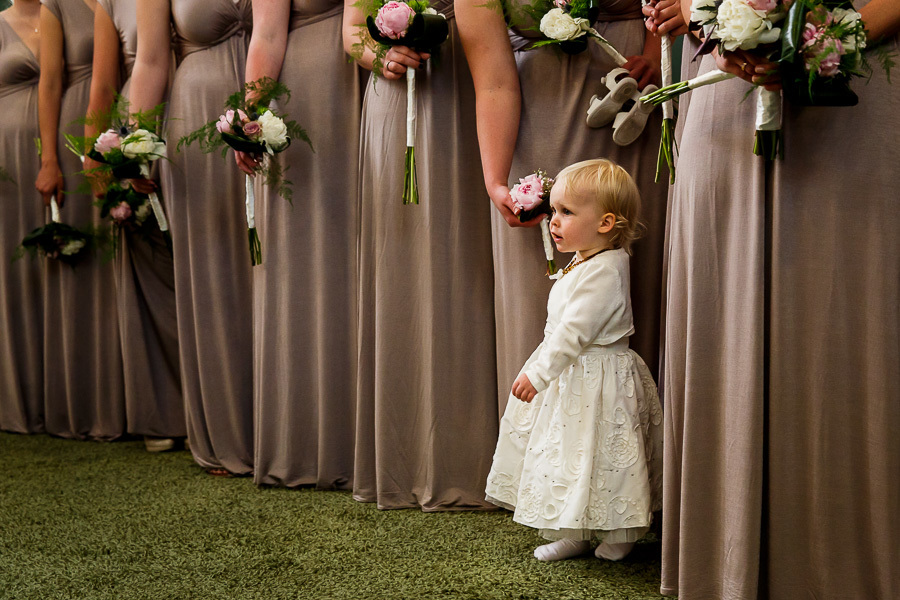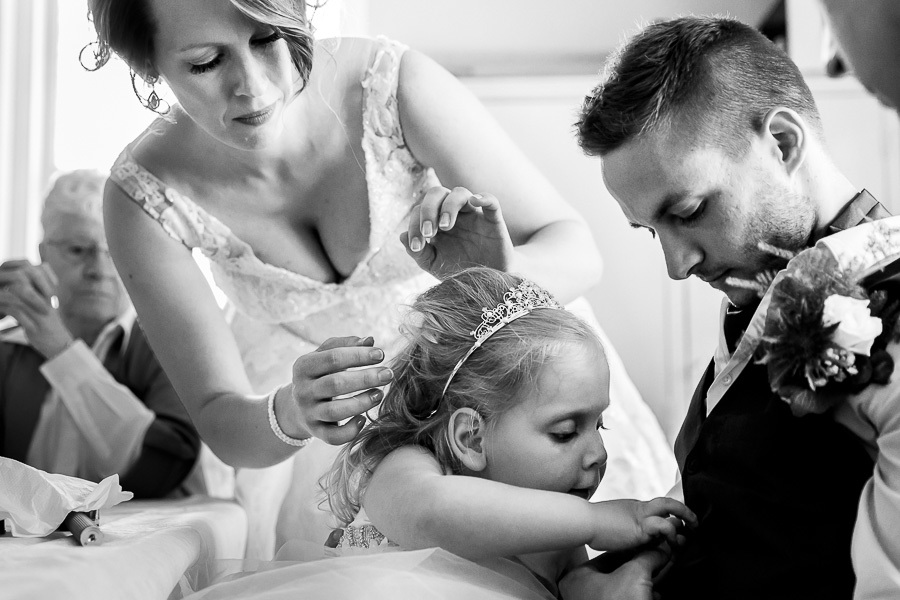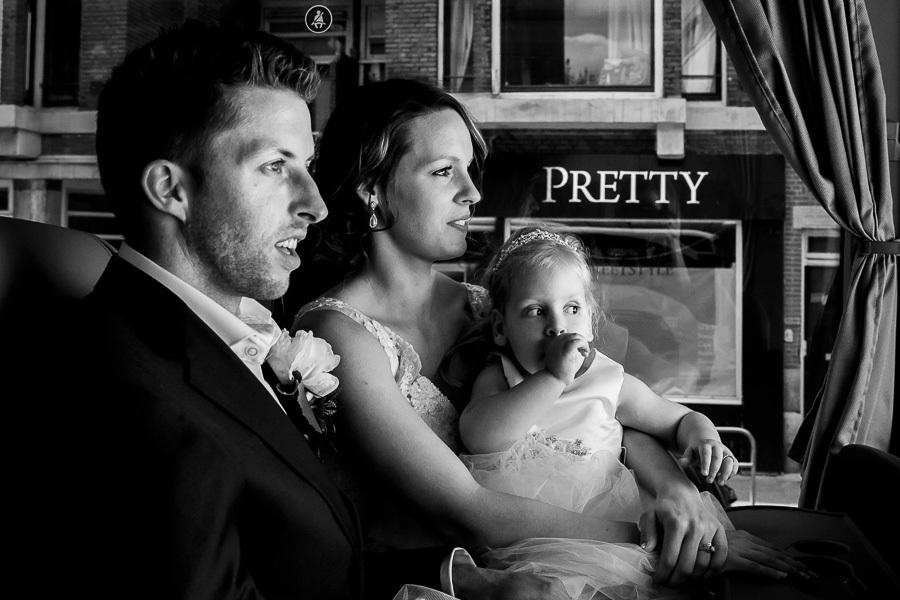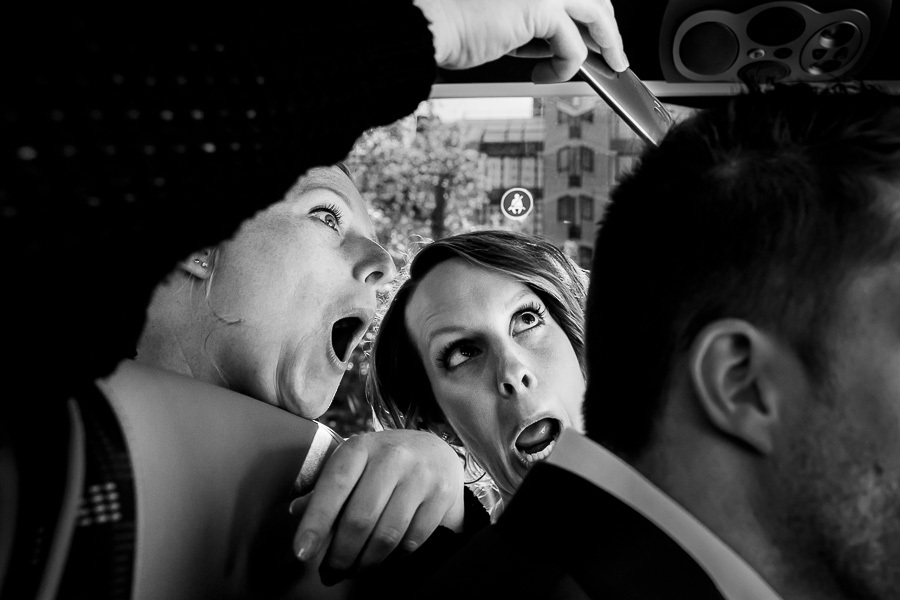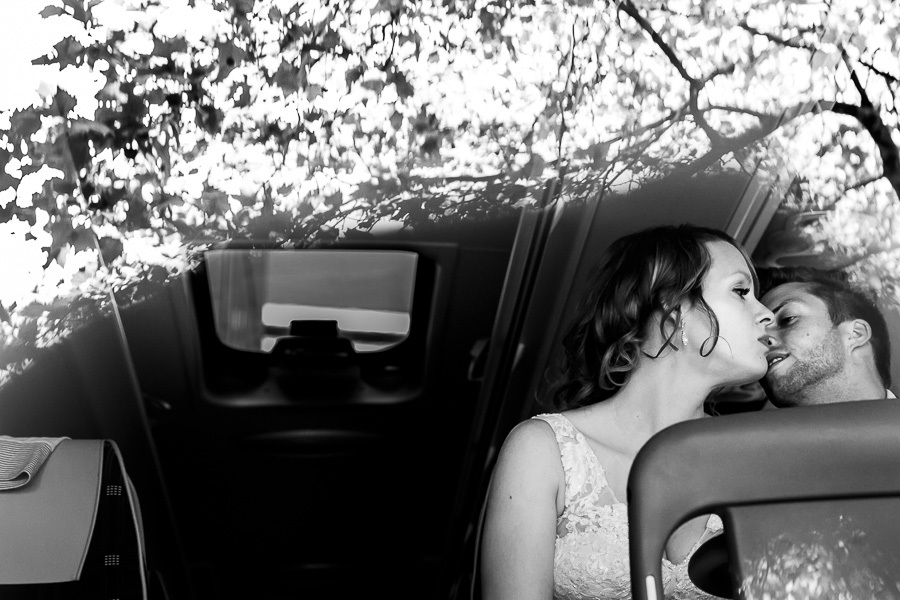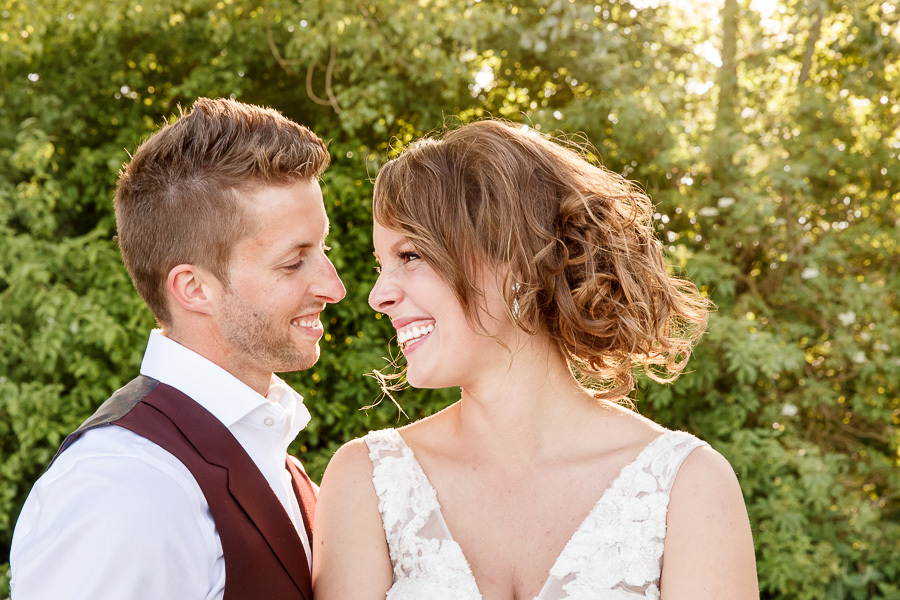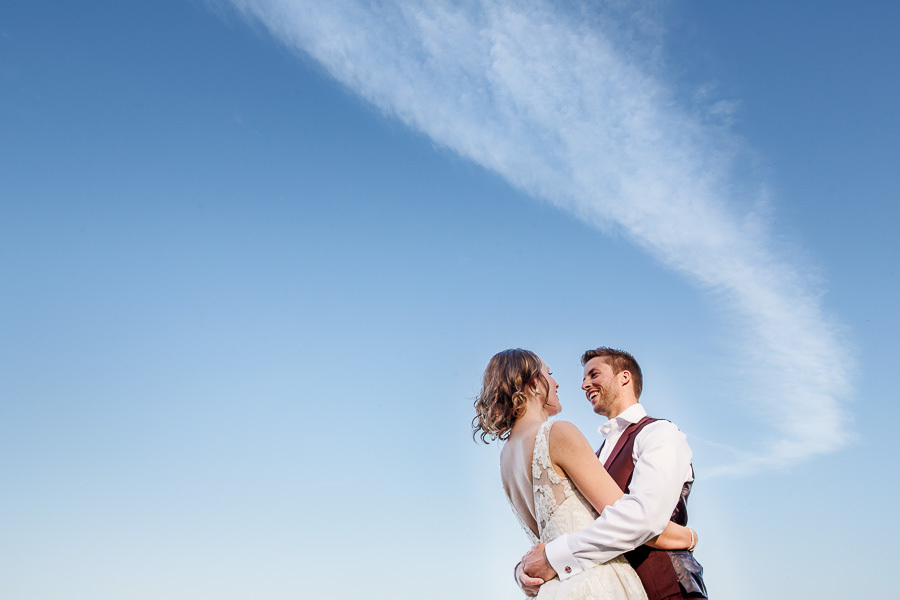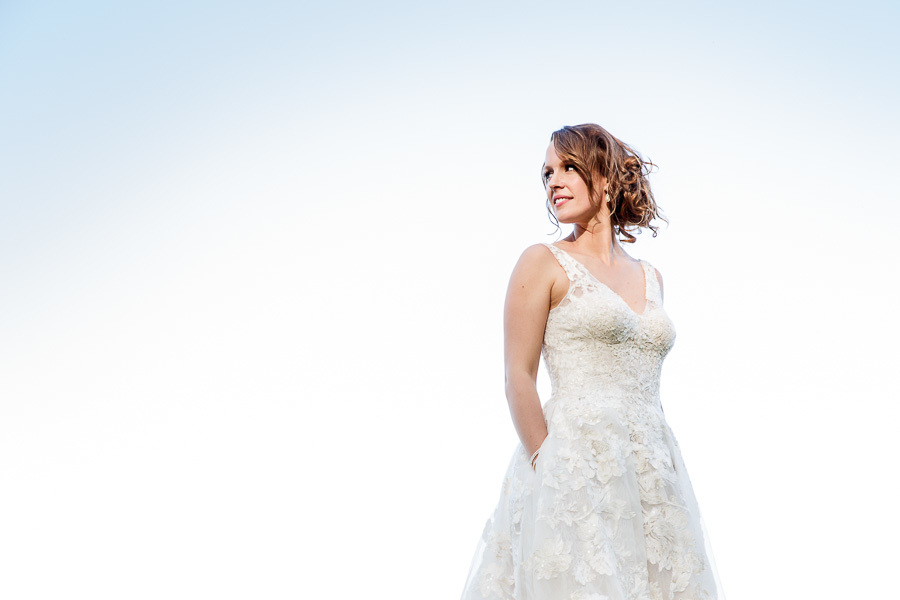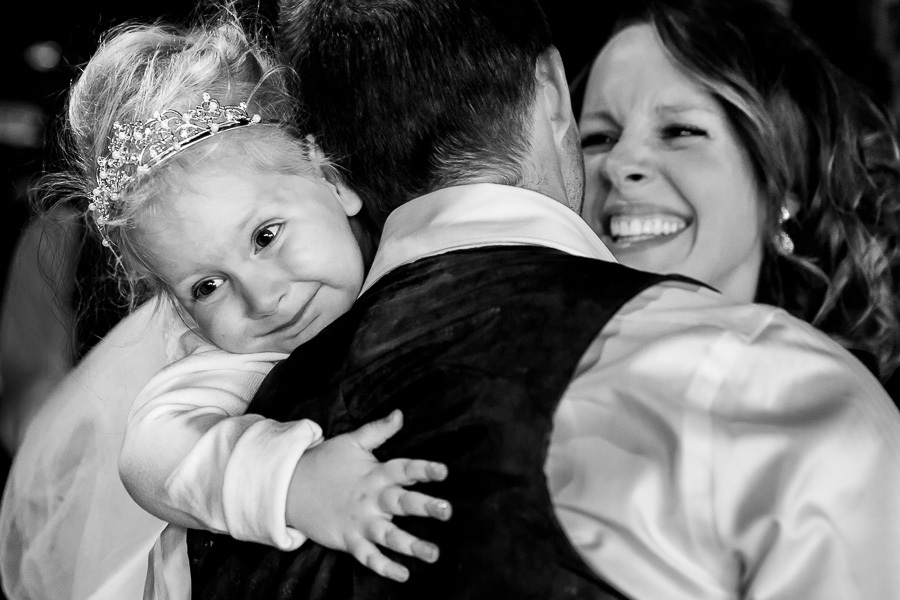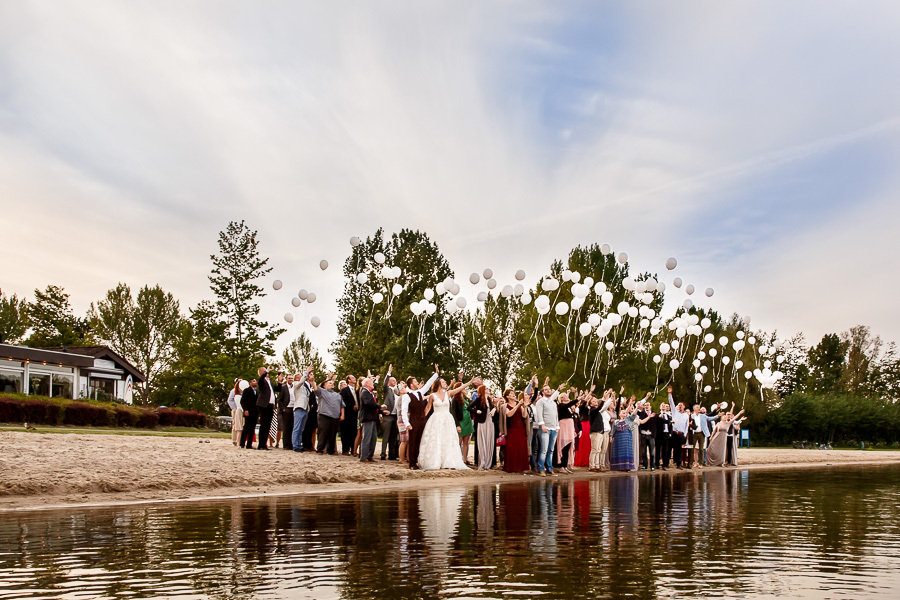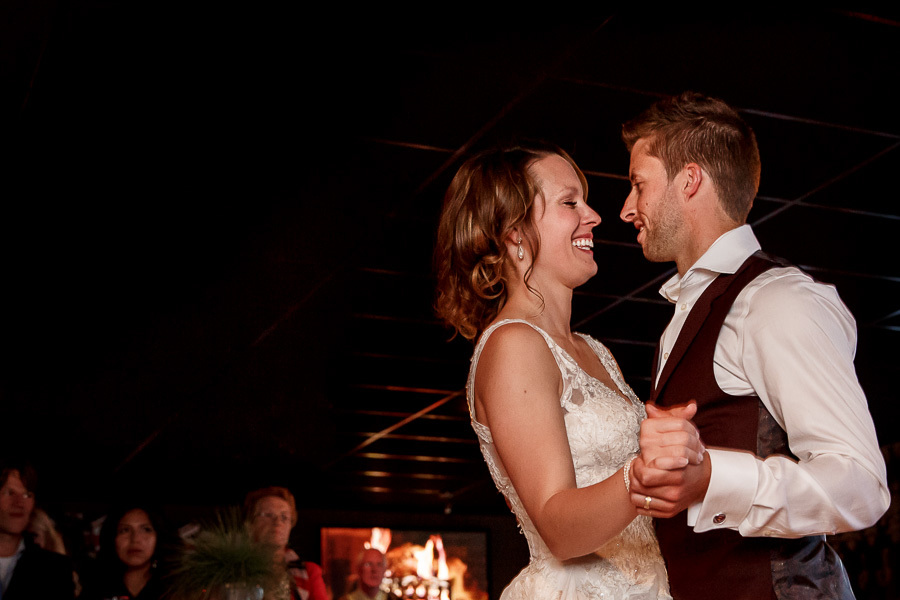 Their review:
"NOTHING BUT PRAISE FOR OUR PHOTOGRAPHER BECOME FRIEND
It's no news that planning a wedding can be complicated. Especially when you're attempting to successfully plan one that is to take place in a country where 'Destination Weddings' don't usually tend to happen. With my immediate family living in the Netherlands and my fiancé James, his family and I living in Canada, I found myself in such a situation in 2015.
Following our engagement in October of 2014, James and I came to the conclusion that having our wedding in the Netherlands with an at-home-reception in Canada to follow, would be the best way to go, if we wanted to ensure that all those that we wanted to be able to make the wedding would indeed be able to be there. With that decided, further planning commenced.
It was important to both of us from the start that we find a good photographer for the day of the wedding. Having spoken to friends and relatives who all had planned weddings in the past, the advice we seemed to be hearing the most was that splurging on the photographer was something we wouldn't regret.
Having a great connection to a wonderful photographer in Canada made the decision for our photographer for the at-home-reception a no-brainer, however the search for the photographer we'd use to capture our actual wedding day in Holland took some time.
We got the name of a photographer whose work I'd seen done for my friends wedding in Holland and loved. We contacted him to see if he'd be available to shoot our day but he of course was already booked. He regretted that he was not available and sent us a list of close to 20 Dutch photographers that he would recommend to make up for it.
Of all of the photographers listed, I personally was drawn to only one. When I looked at the pictures that this particular photographer had captured at previous weddings, I actually became emotional. I found myself imagining what it would be like, not only as a bride, but also as a mother, sister, and daughter, to see my loved ones captured the way she did, with such beauty, authenticity, with such perfect lighting and composition. Marieke Zwartscholten's photos didn't just reflect beautiful memories; they told stories about strangers that made me feel genuinely proud, and tearfully happy! James agreed. We had to find out more!
We were so excited to find out that Marieke was available for our wedding day in May. We started off with a lot of back and forth emailing in order to discuss pricing and how we'd like our package to look (whether or not we wanted a second shooter, an album, secondary albums to give to our parents etc.) and through our correspondence with Marieke we became more and more sure that this was the photographer that we wanted to work with for our wedding. She just oozed quality and professionalism in everything that she did. From the layout of her website, her company branding and portfolio, to the emails, quotes and the way she got back to us right away with a warm and friendly answer to all of our questions. It was all just such a positive experience that even though her price somewhat exceeded the amount we wanted to spend; we happily made the necessary adjustments to our budget to allow for her employment; something neither of us has regretted for a second!
After the contract was signed and our deposit taken care of, Marieke organised a Skype meeting with us in order to get to know us better. Had we lived in the Netherlands she would have met up with us there but we had to make do with what we could.
The Skype meeting went wonderfully. Marieke was so easy to talk to and we could tell that she was going to do everything she could to help our photography wishes come true. We went over our answers to a previously sent up questionnaire that Marieke provided and discussed what was important for us to see and how things would go the day of the wedding. Marieke introduced the second-shooter that she was suggesting that she work with and got our okay on him as well.
Before we knew it, the day of the wedding was upon us. Marieke and her second shooter Marco Pauws were with us for all of the highlights. Marco followed the men in the morning and Marieke the Bride and the girls and we all met up at the church for the ceremony. The space we were getting ready in was tight at both locations but Marieke blended in and made her magic happen in the midst of all the madness.
Looking back on the day now it's amazing how she coordinated everything in order to get all of the pictures we were hoping to get. Her and Marco made a fabulous team and were both very well liked by all of our family and friends. They both went above and beyond for us and made a great impression on all of those present!
When Marieke sent the first preview of the pictures through, we were absolutely thrilled. They were just like we'd hoped they'd be.
Our album was finished within a month and a half, which I thought was amazing seeing as we had ordered extra pages so that we could include some extra pictures. (There were so many great photos to choose from it was hard to leave some out.) Marieke sent us an initial layout of the album via the Internet to look over and send back with requested alterations. In her own words: 'I cannot know which guests are the most important to you so I'd like your input so that I don't highlight a great uncle that you don't really care for too much, or something like that.'
With the adjustments made, Marieke sent us the finished wedding album in the mail along with two USB sticks with the rest of the pictures on them, the mini albums we had printed for our parents. She included a little gift for our daughter and the new baby that was on the way and a card thanking us for the opportunity that we'd given her. So many little personal touches that we will never forget.
James and I are so impressed with the quality of the album and the final result of the printed photos. Having such a beautiful keepsake to bring us back to our wedding day was 100% worth our investment. We are truly thankful to Marieke for everything that she has done for us, and we would highly recommend her services to anyone."
---
Ben je enthousiast en wil je meer informatie over trouwfotografie? Kijk gerust even verder op mijn website.
Ook leuk, als je de like-knop op mijn Facebook-pagina aanklikt!
https://www.mariekezwartscholten.nl/wp-content/uploads/2015/06/trouwfotograaf-Rotterdam-Marieke-Zwartscholten-fotografie-blog-015.jpg
600
900
Marieke
https://www.mariekezwartscholten.nl/wp-content/uploads/2018/07/Marieke-Zwartscholten-logo-web@2x.png
Marieke
2015-06-12 23:37:06
2016-04-14 22:52:05
Bruidsfotograaf Rotterdam: de bruiloft van Katie en James